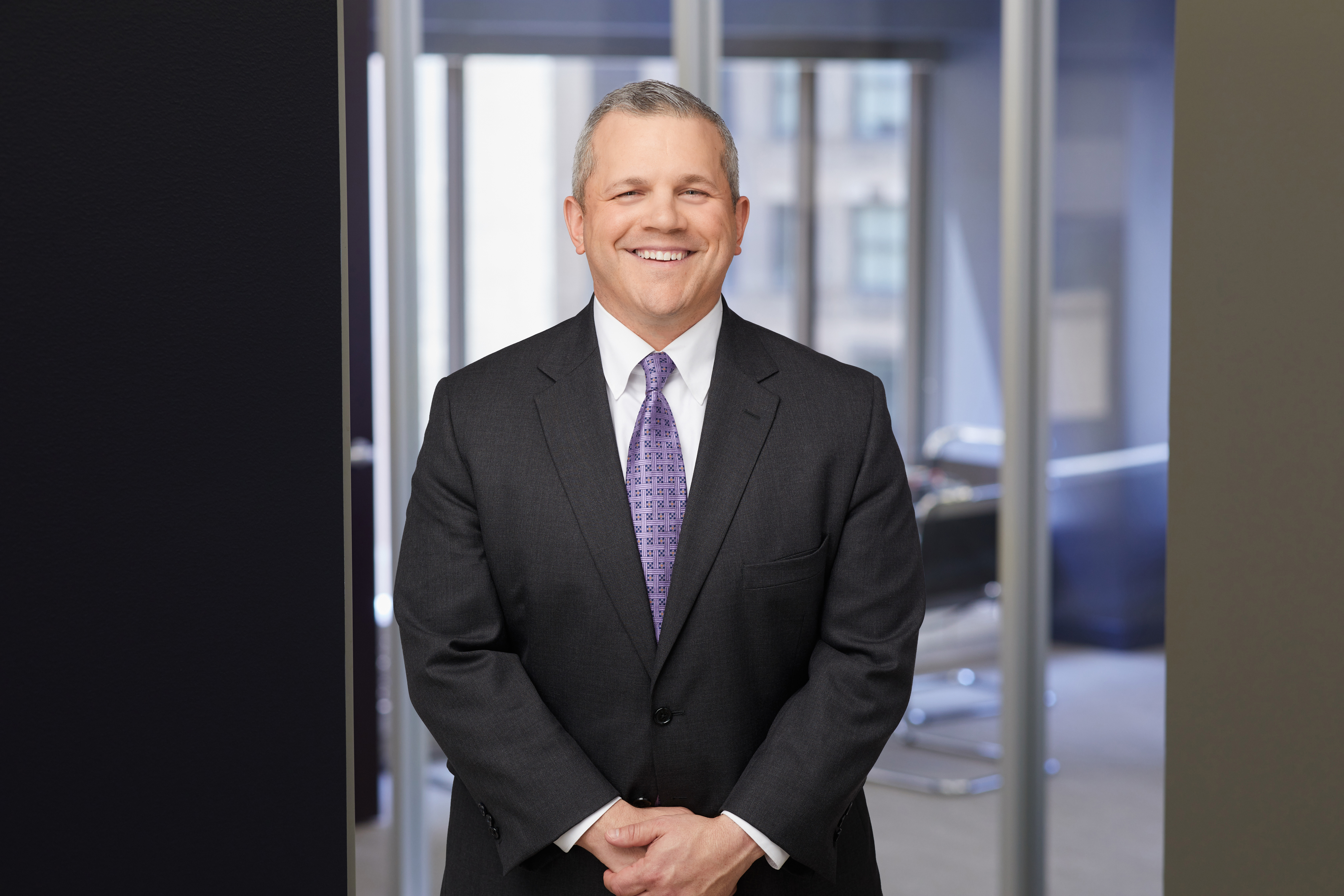 Education
The Ohio State University, J.D. (2004)
Illinois Wesleyan University, B.A. (2000)
Admissions
Illinois; U.S. District Court for the Northern District of Illinois (Trial Bar)
Northern District of Indiana; U.S. Court of Appeals for the Seventh Circuit
Clerkships
Law Clerk to the Honorable Robert L. Miller Jr., Chief Judge, U.S. District Court, Northern District of Indiana (2004-2006)
Judicial extern to the Honorable R. Guy Cole Jr., U.S. Court of Appeals, Sixth Circuit (Fall 2003)
Mark W. DeMonte
PARTNER
312.270.2349

| demonte@whitt-sturtevant.com
Overview
Mark DeMonte has over 15 years of experience resolving complex and difficult disputes for large energy and water utilities, as well as general counsel representation for privately-held companies and entrepreneurs in a variety of sectors.  Mark has a history of successfully assisting clients to achieve results both outside and inside the courtroom through creative and cost-effective problem-solving. He has experience in a variety of practice areas and forums, from prelitigation settlement, litigation in state and federal courts, regulatory proceedings before state administrative agencies, as well as through arbitration and mediation. He focuses on the early assessment of potential claims, defenses, and settlement, while efficiently handling discovery (including managing the costs of e-discovery), pretrial motion practice, trial, post-trial, and appeals, when necessary.
Mark provides counseling on assessing and addressing legal risk without disrupting the business goals and provides general counsel representation to a variety of privately-held companies.  Mark also provides counsel on Illinois legislative matters involving the future of energy and water regulation, renewable energy, and energy efficiency. Mark also regularly appears before the Illinois Commerce Commission in a wide range of regulatory proceedings involving energy efficiency and demand response, smart grid, energy and capacity procurement, formula rate-making, traditional rate cases, rulemaking proceedings, Commission investigations, and cost recovery proceedings that have resulted in over of nearly a billion dollars for clients.
In his litigation practice, Mark has represented plaintiffs and defendants in litigation matters involving partnership disputes, negligence, class actions, claims for breach of contract, insurance issues, tortious interference, trade secret misappropriation, fraud, administrative claims, state and federal False Claims Acts, and claims founded upon the Fourth, Fifth, and Fourteenth Amendments to the U.S. Constitution. He also has led or been part of teams that handled internal investigations conducted for clients to assess compliance with various state and federal laws and represents clients under investigation by state and federal agencies and the Illinois Attorney General's Office.
Mark is a member of the trial bar of the United States District Court for the Northern District of Illinois and dedicates a significant portion of his practice to pro bono and public service initiatives that focus on making the Chicagoland area an even greater place to live and work.
Prior to joining Whitt Sturtevant, Mark was a partner at the law firm of Jones Day in the Business & Tort Litigation Practice Group, where he served as a New Lawyer Coordinator and assisted with managing the Chicago office's Pro Bono and Public Service initiatives.
Panels and Presentations
Public Utility Regulatory Update, National Association of Water Companies – Annual Illinois Chapter Conference (June 12, 2019)