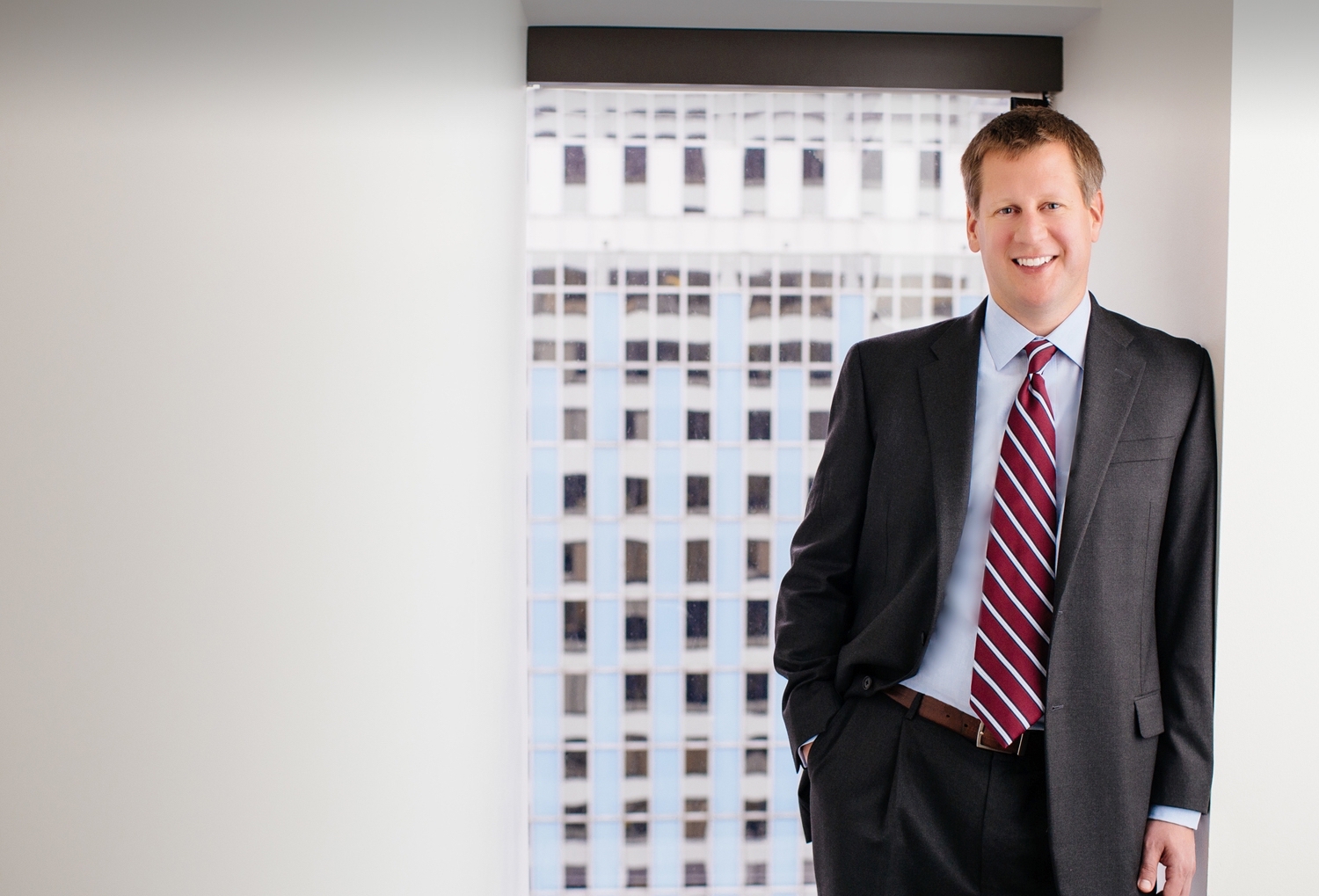 Education
New York University, J.D. (2002)
Stanford University, B.A. (1994)
Admissions
Illinois
U.S. District Court, N.D. Illinois
Albert D. Sturtevant
PARTNER | sturtevant@whitt-sturtevant.com
Phone: 312.251.3017
Overview
Bert is a founding Partner of Whitt Sturtevant LLP. His practice focuses on energy law and public utility regulation: Bert represents natural gas, electric, and water utility clients in state regulatory, appellate and related proceedings, and provides counseling on a wide range of energy and utility-related matters.
Bert has significant experience in water and energy rate proceedings, including over 25 Illinois electric, gas and water ratemaking proceedings and related appeals since 2006.
Bert has also represented electric, gas and water utilities in transmission line and facility siting approval proceedings; related condemnation authority proceedings; merger, reorganization and acquisition approvals; complaint cases and regulatory audits and investigations; legislative initiatives; tax matters; and implementation of alternative rate mechanisms. He also has experience in related appellate court proceedings, including judicial review of regulatory agency decisions.
Prior to joining the Firm, Bert was an attorney in Jones Day's energy regulatory practice for eight years and then a partner in the regulatory practice at a litigation boutique. Before law school, Bert spent several years in the environmental services field in China, including work as a consultant for the British firm of Atkins China in Hong Kong. He is a graduate of Stanford University (B.A., 1994), New York University (J.D., 2002) and is admitted to practice in Illinois and the U.S. District Court, N.D. Illinois.
Relevant Experience
Over 17 years of experience representing public utilities before state regulatory commissions and courts.
Represented utilities in numerous water and energy rate proceedings, includingfifteen electric, gas and water general rate cases since 2006, over a dozen ratemaking and related proceedings under Illinois' 2012 electric formula rate law, and related appeals.
Implemented alternative rate regulation mechanisms, including performance-based rates, decoupling, and infrastructure and other cost recovery riders.
Secured approval to construct and operate over 550 miles of high voltage electric transmission lines in Illinois, including the $1.2 billion Illinois Rivers transmission project.
Represented electric, gas and water utilities in facility siting approval proceedings, subsequent appeals, and related condemnation authority proceedings.
Represented water utilities in the implementation of fair market value legislation for system acquisitions.
Represented Illinois utilities in Commission ordered audits and investigations of utility service and affiliate relationships.
Provided counseling to electric, gas and water utilities on topics ranging from regulatory compliance to industry trends to the development of new legislation.