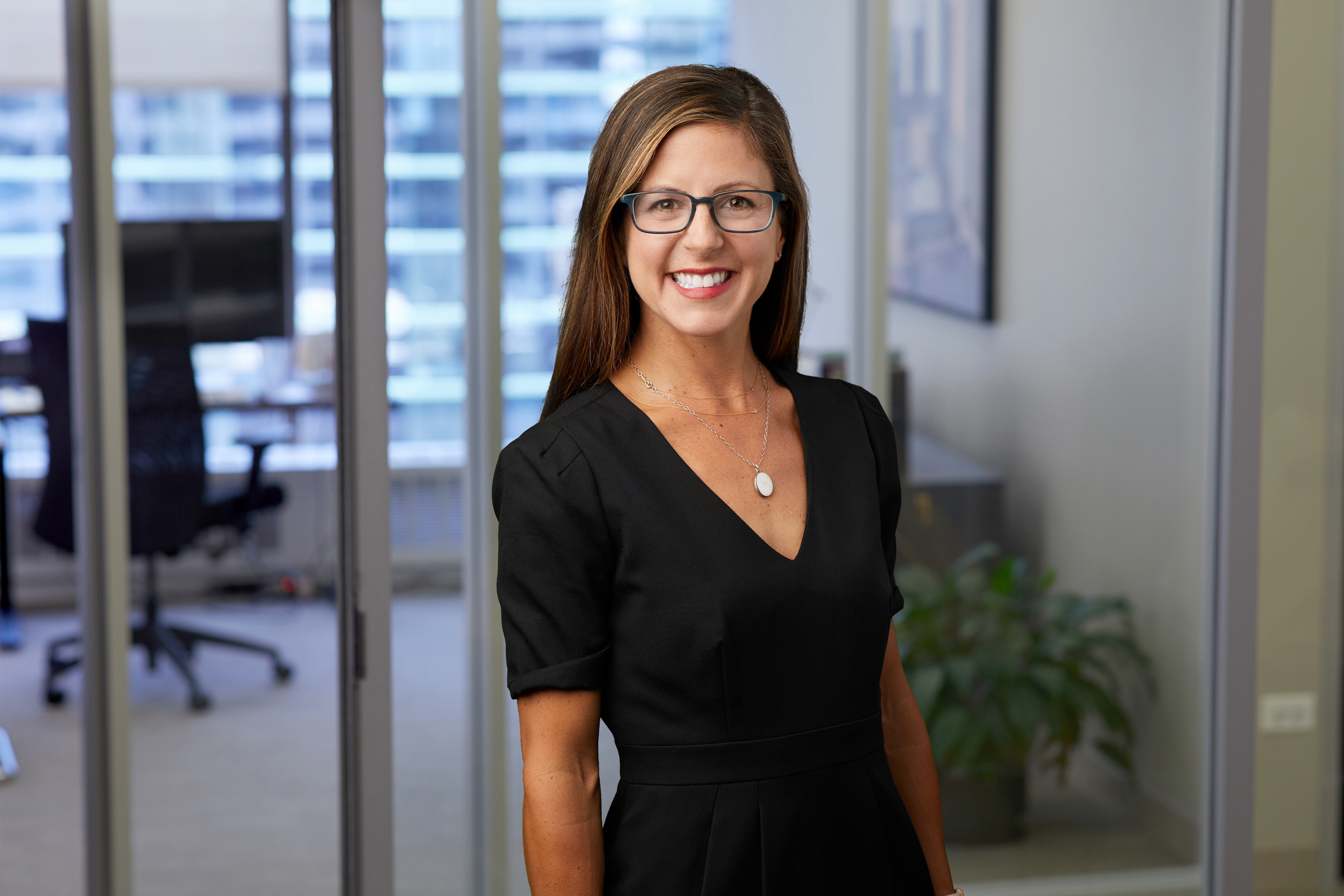 Awards
Chambers USA
"Up and Coming," Energy & Natural Resources: Regulatory (Illinois), 2022
Education
The Ohio State University Moritz College of Law at The Ohio State University, J.D. (2005)

National Moot Court Team
Articles Editor, Ohio State Law Journal

Miami University (Oxford), B.A. (2002)

University Honors Program
Honors Thesis, Psychology
Admissions
Anne M. Zehr
PARTNER
312.251.3018 | zehr@whitt-sturtevant.com
Overview
Anne has been representing investor-owned gas, electric, and water/sewer utilities before the Illinois Commerce Commission and Appellate Courts for over a decade, securing for her clients regulatory and judicial approvals in, to date, 20 rate cases, matters implementing new energy legislation in Illinois, and numerous infrastructure construction, rider, financing, management audit, regulation variance, eminent domain, and rulemaking proceedings, among others. Before joining Whitt Sturtevant at the firm's 2012 inception, Anne litigated consumer finance and product liability claims in federal and state courts across the U.S. on behalf of Fortune 500 companies with the Columbus and Chicago offices of a first-tier litigation boutique.
Throughout her career, Anne has passionately promoted women's initiatives – in the energy and legal professions and beyond. She currently co-chairs the Planning Committee for Habitat for Humanity Chicago's annual Women Build, which raises awareness, funds, and walls to break down barriers to women homeownership. She also serves on the Planning Committee for the annual Chicago Women's Energy Summit, and has participated in the annual summit as a Rising Star Forum panel moderator. From 2015 to 2020, Anne sat on the Chicago Women's Energy Network's Board of Directors, where she served as Director of Community Initiatives, encouraging women energy industry professionals to energize their community through volunteerism.
Anne is a former Chair of the Chicago Bar Association's Energy, Telecommunications and Water Committee and a graduate of both the National Association of Regulatory Utility Commissioners' Utility Rate School and the National Institute for Trial Advocacy's Trial Skills Chicago Program.
Anne is unduly competitive at ping pong and pub games.
Relevant Experience
Over ten years' experience representing investor-owned electric, gas, water, and sewer public utilities in myriad proceedings regarding all facets of utility regulation before state regulatory commissions and courts, including over twenty future test year and performance-based formula rate cases.
Presented oral argument before the Illinois Commerce Commission on utility return on equity, capital structure, new legislation implementation (performance metrics), and executive compensation matters.
Jointly represented Illinois' two largest water/sewer public utilities in the Illinois Commerce Commission's COVID-19 emergency disconnection moratoria proceeding, working with diverse stakeholders to navigate the pandemic's customer service, affordability, and other regulatory challenges.
Jointly represented Illinois' largest water/sewer public utilities in rulemaking regarding the regulatory accounting alternatives for cloud-based computing solutions.
Secured on behalf of Illinois-American Water Company and Aqua Illinois, Inc. regulatory approvals related to water and sewer systems acquisitions under Illinois' fair market value legislation.
Secured on behalf of Ameren Illinois Company and Ameren Transmission Company of Illinois regulatory approvals to construct and operate over 550 miles of high voltage electric transmission lines in Illinois, including the $1.2 billion ATXI Illinois Rivers
transmission project.
Represented public utilities in Commission-ordered management audits and various affiliate transaction approvals.
Panels and Presentations
Public Utility Regulatory Update, National Association of Water Companies – Annual Illinois Chapter Conference (June 12, 2019)
Panelist, Infrastructure Upgrades. Consumer Benefits and Capacity Payments: Amended Illinois Water Systems Viability Act, Institute for Regulatory Policy Studies annual conference (October 2018)
Panelist, Regulatory Ratemaking, Chicago Women's Energy Network professional development event (October 2018)
Moderator, Got Leadership? Leading, Learning and Utilizing Your Network, Chicago Women's Energy Summit Rising Star Forum (September 2017)
Panelist, emPowering Girls, Girl Scouts of Greater Chicago/Women's Energy Summit badge event (February 2017)